436
« on: December 29, 2007, 04:42:44 pm »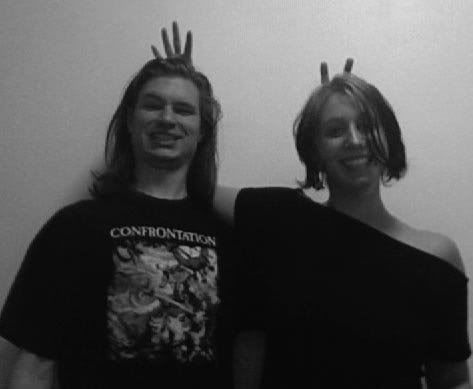 So on the 27th of December, on what should have been
World Evolution Day
, Chloe and I celebrated
Moosemas
. Moosemas is a Grand Old Discordjian Holyday which was discovered in 1984. I just learned about it this year while studying at
The Invisible College
. Well Chloe and I were bored and she said "LETS MAKE A CAKE" and before we thought about it in any way we were already out the door to go buy cake mix and eggs and stuff.
So halfway to Stop & Slop we started to wonder what we were celebrating. And we decided on Moosemas. So as we talked about it, this Moosemas thing kept getting momentum, and we invited a bunch of people over, and we had a grand old Moosemas. Here are some of our activities:
MOOSEMAS LIST
Made Chocolate Moose
Drank Peppermoose tea
Moosed around
Made hot Applemoose Cider
Moose Beer
Sang Moosemas day songs
ate triscuits
watched Moosemas specials (bork bork bork:
http://youtube.com/watch?v=CRIwuxqKyyk
)
Moosed out
took photos for next year's moosemas day cards
And though we didn't get any pictures of Ean or Moose or Nomad or Biana, they were there too. All these pictures were taken using Chloe's shitty laptop camera, so excuse the awful quality / content.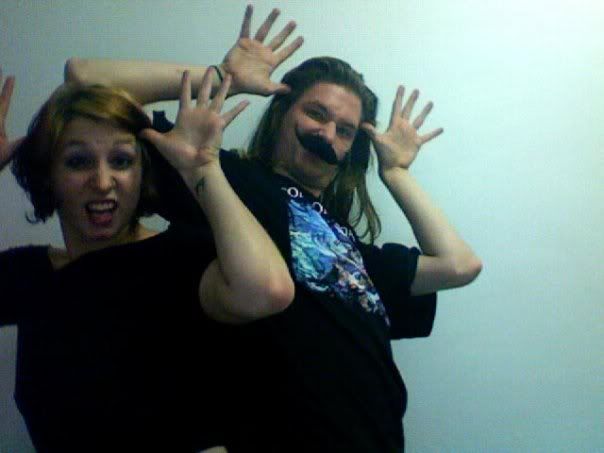 MERRY MOOSEMAS, HO HO HO HO





Chloe looks kind of spaced out, it must be from all the moosenog.


Here's our pineal cake: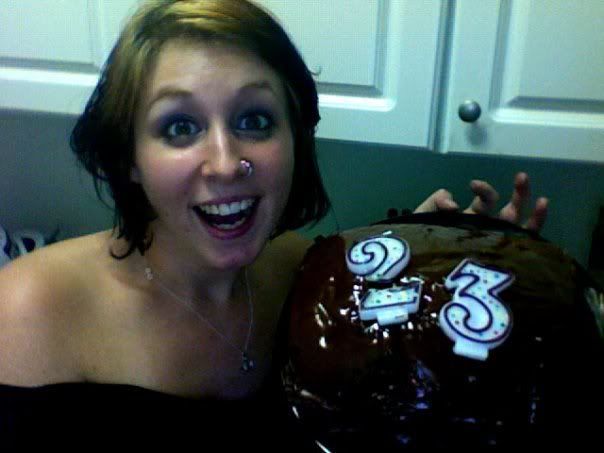 the chocolate was so slippery, the number 23 immediately began to drift apart:




A Grand Old Moosemas was had by all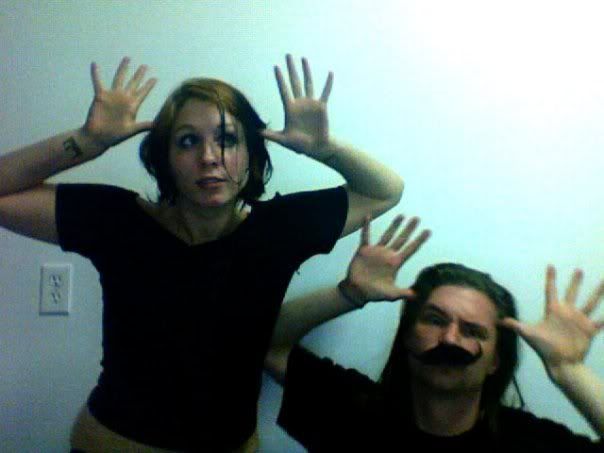 St. Nicklemoose bless us, every one!