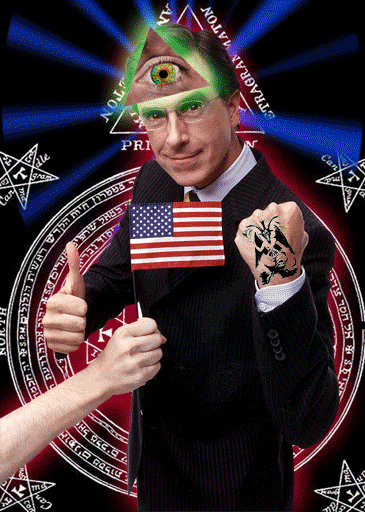 Check out one of OMGASM's current projects: COLBERTGASM
This is an oldskool Discordian jake which involves sending tons of snail mail.
Mission Statement
During the week of February 17th-23rd, 2008, we will send Jon Stewart and Stephen Colbert as much mail as possible. Letters to Colbert will invite him into the Illuminati. Letters to Stewart will invite him into the Discordian Society. In order to gain entry, on March 5th they must explicitly use a Discordian or Illuminati "code word" (of their choosing) on the air.
Buzz week is going on RIGHT NOW, so get on it! Check out the website for mailing addresses and sample letters. We hope everyone will mail at least 20 letters (about eight bucks worth of stamps) – but consider mailing more!
As usual, check out the GASM mission feed under "colbertgasm" to find more links relevant to this project, and more Golden Apple Seed Missions in general.
If you don't send letters, and they use a codeword on the air on March 5th, you'll wish you had participated. And if you play along, you'll be able to fondly reference that time that Discordians pranked the media and you were there at ground zero.
Now get off your ass and DO IT!